Move2Bulgaria is proud to offer you our services covering exclusively the North West region of Bulgaria.
House hunting abroad can be a stressful and costly experience.
We offer to take some of the stress away by being your feet on the ground here in the North West of Bulgaria.
We will help you avoid costly flights and constantly changing property availability.
We can also support you in ruling out unsuitable properties early on in the buying process.
---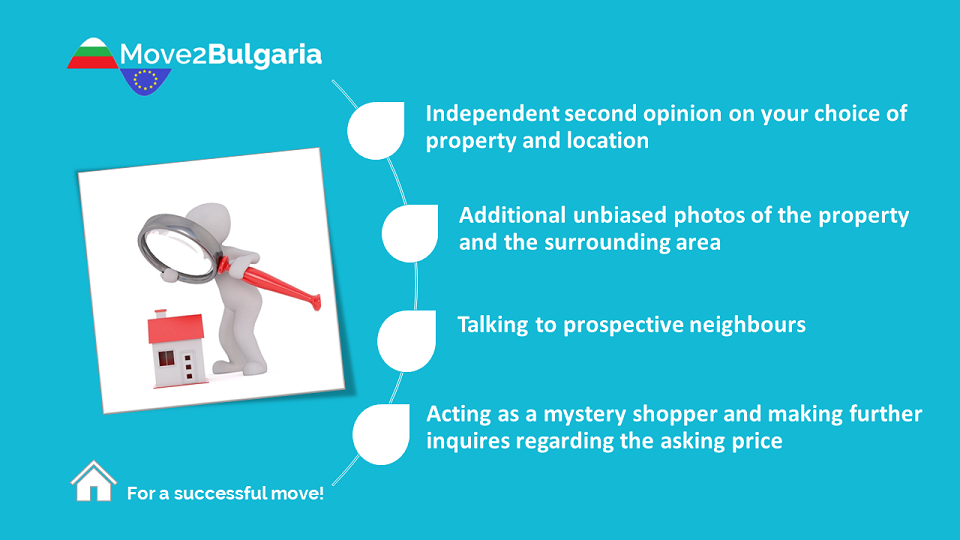 ---
Fee structure:
1. Flat hourly fee (for the duration of the journey to your chosen property and back).
2. Fuel fee per km to the chosen property and back (start and endpoint measured from the city of Vratsa).
We also offer free advice when it comes to:
¬ Budgeting
¬ Cost Planning
¬ Personal Finances
¬ And dealing with local authorities
Don't be a stranger, do let us know below
Disclaimer: We at Move2Bulgaria cannot accept any liability for loss or damage following or a result of your property purchase. In addition to our advice as described above, we strongly recommend you seek out additional legal advice and purchase an adequate insurance policy.