Car insurance
There is mandatory third-party liability insurance. The premium varies according to the engine capacity and the driver's age and experience, on average you should be planning to spend in the region of 270 BGN. You might prefer to spread this cost over quarterly installments. Compare the market-leading insurance providers on the SDI.bg or I&G brokers' website. If you have got a policy and you want to check the validity end date, check online at the Guarantee fund website.
Road tax or vignettes
One-off payment to access state highways and A-class roads. At present (2023) this is 87 BGN for 12 months. Or 48 BGN for 3 months. BGToll.bg is the official online shop where you can purchase vignettes.
Annual technical inspection
This annual car check is carried out by qualified service stations. It would set you back between 40 BGN and 50 BGN. On the day of the inspection, you need to bring along the car's small and large coupons and evidence of vehicle tax paid. A car fire extinguisher is also subject to an annual check. This is validated on a sticker and cost about 5 BGN.
First aid kit
Drivers in Bulgaria must carry a first aid kit, fire extinguisher, and triangle in the boot of their car at all times. They can be purchased online for about 30 BGN.
Dial 112 for emergency services
---
Monthly fuel price tracker
There is a choice of petrol stations ranging from the Austrian-owned "OMV" to the Russian-owned "Lukoil", Greek-owned "Eko", Anglo-Dutch Shell or Romanian-owned "Rompetrol".
| Price per litre in BGN | Jul 22 | Mar 23 | Jun 23 |
| --- | --- | --- | --- |
| Petrol 95 | 3.41 | 2.54 | 2.56 |
| Diesel | 3.55 | 2.73 | 2.45 |
---
Interactive petrol stations map
Find the cheapest fuel in your local area. The site offers easy to use map of the country and a search function for all petrol stations by address, company and go for the cheapest price first!
Loyalty cards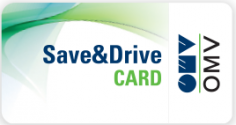 Both OMV and Lukoil offer their customers loyalty programs with discounts on their range of fuels.
OMV Save&Drive card with a barcode can be obtained from any of their petrol stations. The card is only active after quick online registration. Once registered, customers can benefit from a 0.04 BGN discount per litre on their regular petrol/diesel or a 0.07 BGN discount per litre on their premium range MaxxMotion. There is a 10% discount on their popular coffee range.
Lukoil Club also comes with a loyalty card. You need to register either at a petrol station or online and use the card every time you pay for your fuel at
one of their petrol stations. The discount per liter is 0.05 BGN for petrol/ diesel or 0.03 BGN for LPG.
SDI Broker is a one-stop shop for all your home, car, and health insurance. Their offices are placed throughout the country in convenient locations. SDI has recently introduced a loyalty card scheme offering discounts to many of its partner services. For example, drivers benefit from a 0.07 BGN discount per litre at EKO petrol stations.
---
Holders of Bulgarian driving licences can check online for speeding tickets issued by the traffic police. The website confirms if there are existing unpaid tickets issued to the driver in question. The penalty (ticket) is handed to the driver in person at the local traffic police station. The tickets can be paid via online banking by quoting the ticket number and date.
https://e-uslugi.mvr.bg/en/services/kat-obligations
Check our video tutorial for confirming the validity of your vignette and car insurance
Other resources: If your driving licence is issued abroad, replace it with a Bulgarian one. Additional info is available from the traffic police website.